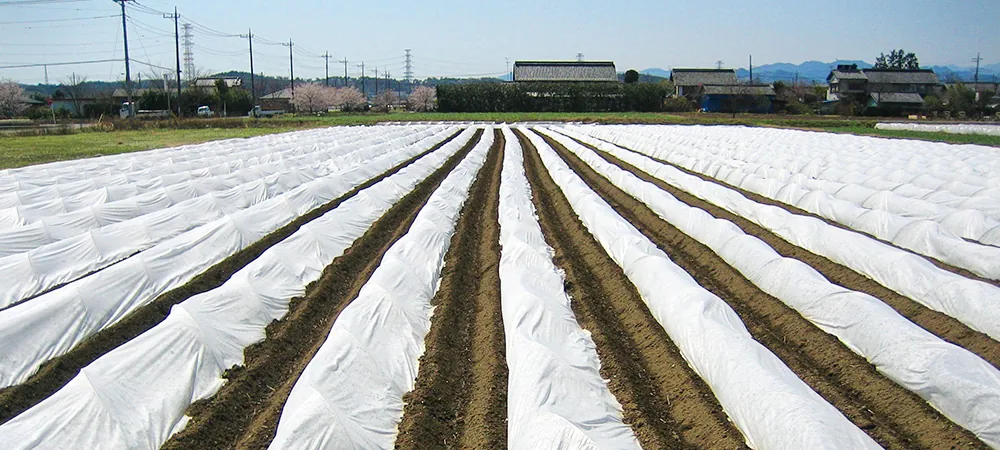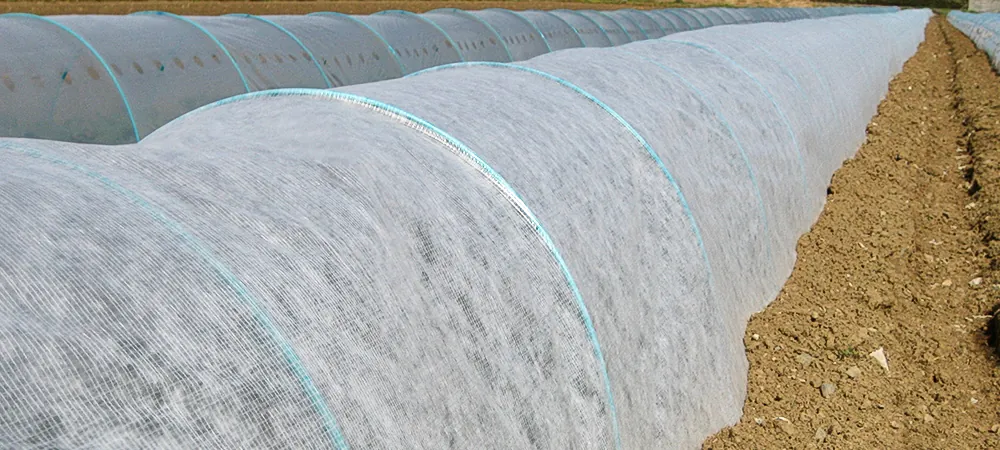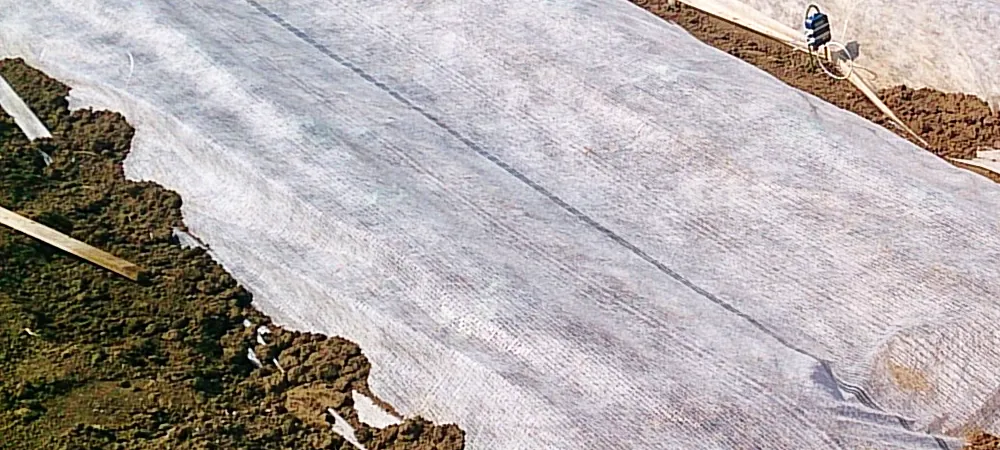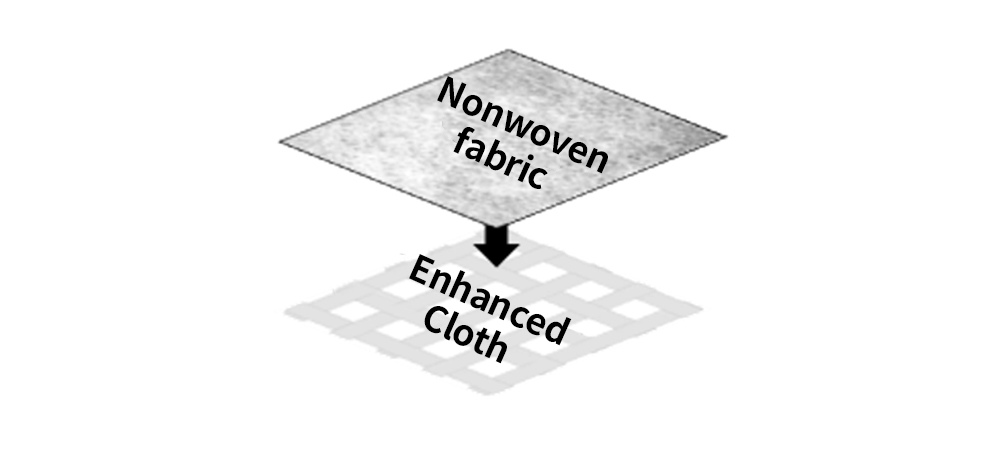 Thermal covering material for floating row or tunnel cover
Hidamari™
Thermal covering material for soft vegetables and fruit vegetables
Features
Nonwoven fabric and enhanced cloth bonded together.
More than four times stronger than simple nonwoven fabric.
High-tensile strength allows installation using stakes.
Tear-resistant even when fixed with pickets.
Applications
・Plastic-tunnel culture and floating cover culture of soft vegetables and fruit vegetables
・Floating row cover for soft vegetables and floating row cover inside greenhouses
Product specifications
Whole cloth specifications
Product name
Category
Specifications
Hidamari™
Heat retention
Width (m)
Length (m)
1.3

50
200

1.5
1.8
2.1
2.4
3.0
* Please consult for wider processed products (3.0 meters or wider).
Physical properties
<Comparison with nonwoven fabric>
Measurement item
Rupture strength (N/50 mm)
Vertical
Horizontal
Hidamari™
140
125
Simple nonwoven fabric
30
10
Method of measurement: Referred to JIS L 1096
* Data are not guaranteed values but for reference only.
SDS (Safety Data Sheet)