G-TAPE from DIATEX CO.,LTD.
G-TAPE is a polyethylene adhesive tape made by applying an acrylic-based adhesive to a base material that uses a uniaxially stretched tape (flat yarn) made from polyethylene resin as the substrate.
This product is characterized by its excellent balance of tensile strength, ease of cutting by hand, adhesive strength, and peel strength, achieved through advanced technology and extensive experience. G-TAPE is a product used in various applications such as automotive, aerospace, and construction etc..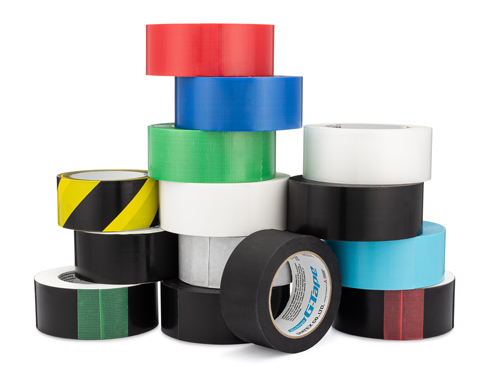 Features
EASY to Tear

Can be easily torn straight by hand without the use of cutting tools.

High Tensile Strength

By using polyethylene cloth as the base material, it is strong enough to be pulled by hand without tearing to shreds.

EASY Repositionable

Acrylic adhesive makes it easy to remove the tape even if it sticks to each other.